One of the core values that we have here at HackerRank is Customer Delight.
Usually, whenever I heard Hari, Vaasavi or Vivek talking about this core value, one thing that all of them lay a lot of emphasis on is obsession with customer happiness.
Of course, it sounds like commonsense, right? But, up until recently, I don't think that I had ever fully realized the true meaning of it.
If you've read my earlier blog post on my Year in review, you'd know that I've been travelling a lot since these past few months.
So, this blog post is a compilation of my fair share of some of the most exceptional experiences that I've had during this period, which made me understand the true meaning & importance of customer delight.
---
Let's start with the very basics
What's Customer Delight, you may ask?
In a world where customer expectations are constantly evolving, it is essential for businesses to focus on delivering not just good, but exceptional experiences that leave a lasting impression.
One such experience is known as 'customer delight,' which occurs when a business goes above and beyond to meet or exceed a customer's expectations. In this blog post, we will delve into the topic of customer delight and how it can transform customer perceptions.
---
Experience 1:
5-Star Hotels
Since my childhood, I always held the belief that these luxury resorts and 5-star hotels were a waste of money and offered no added value compared to their lower-priced counterparts.
Instead, I strongly believed that one should spend their money on experiences when exploring a new city.
However, a recent stay at Kennilworth Resort in Goa challenged and completely transformed these beliefs. I was thoroughly impressed by the level of hospitality and attention to detail that I received during my stay over there.
I will just narrate one small incident that happened with me,
23rd Sep, 2022
It was a beautiful morning at Kennilworth Resort in Goa, and I decided to treat myself to the complimentary breakfast buffet. However, when I arrived at the restaurant around 11:00 AM, I realized that I was a little late.
The hotel staff was in the process of cleaning up, and there were no plates or utensils to be found. But instead of turning me away, the staff went above and beyond to make sure I was still able to enjoy my breakfast.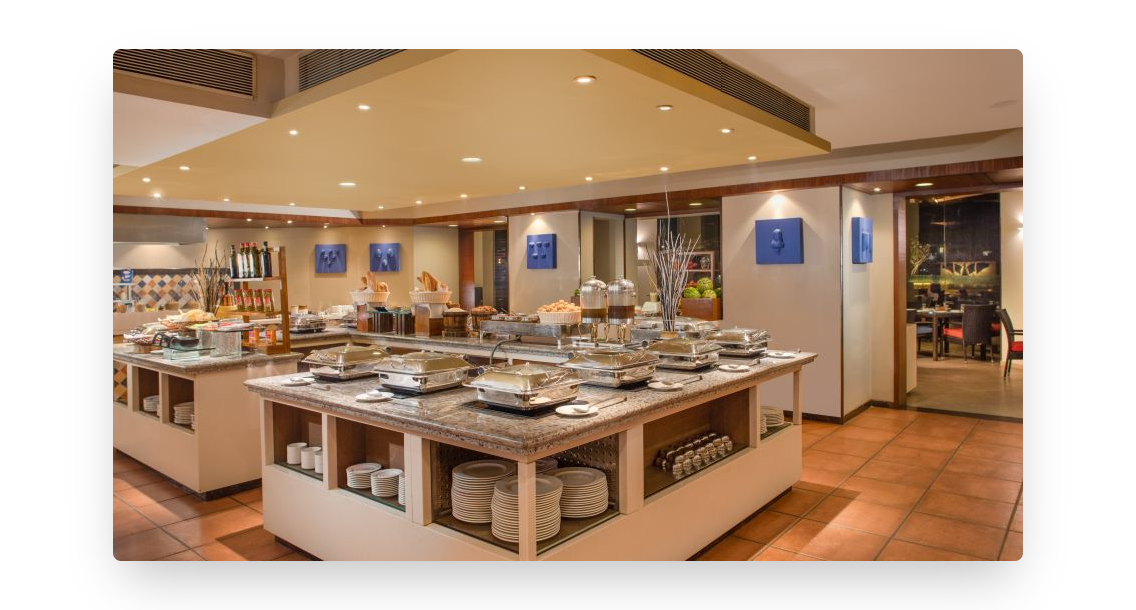 One of the hosts approached me with a warm smile and asked if I would like a plate. I was astounded by his kindness and the lengths he was willing to go to make my experience memorable. He quickly disappeared and returned with a plate, carefully prepared with a selection of my favorite breakfast foods.
But, that wasn't the end.
As I reached for a cup of tea, another hostess approached me and politely requested that I give her the cup so she could heat it up for me. I was amazed by the level of attention to detail and the genuine care that was being shown to me. It was evident that the staff at Kennilworth Resort were going above and beyond to make sure I was happy and satisfied.
---
This one narrative, changed my entire perception around 5-star hotels.I went from being a skeptic to an advocate of the value of these establishments. I realized that sometimes, overspending or paying that extra amount for the sake of reliability and trust is worth it.
It showed me the transformative power of customer delight in changing perceptions and building loyalty.
While I may not always opt for 5-star accommodations in the future (I'm not
), I won't hesitate to do so, knowing that the level of customer delight they offer is truly unparalleled.
Infact, after getting inspired from this experience, I've already booked a few luxury hotels for my upcoming trip to Dubai. I'm eager to see how they measure up to the level of customer delight I experienced at Kennilworth Resort. 😉✨
---
Experience 2:
Air Travel / Flights
Again, if you've read my previous blog post on Year in review, you may have already guessed that since the last few months I've been traveling a lot. This does involve a lot of air travel as well.
Here's an image of a map representing the flight routes, I've taken since last few months: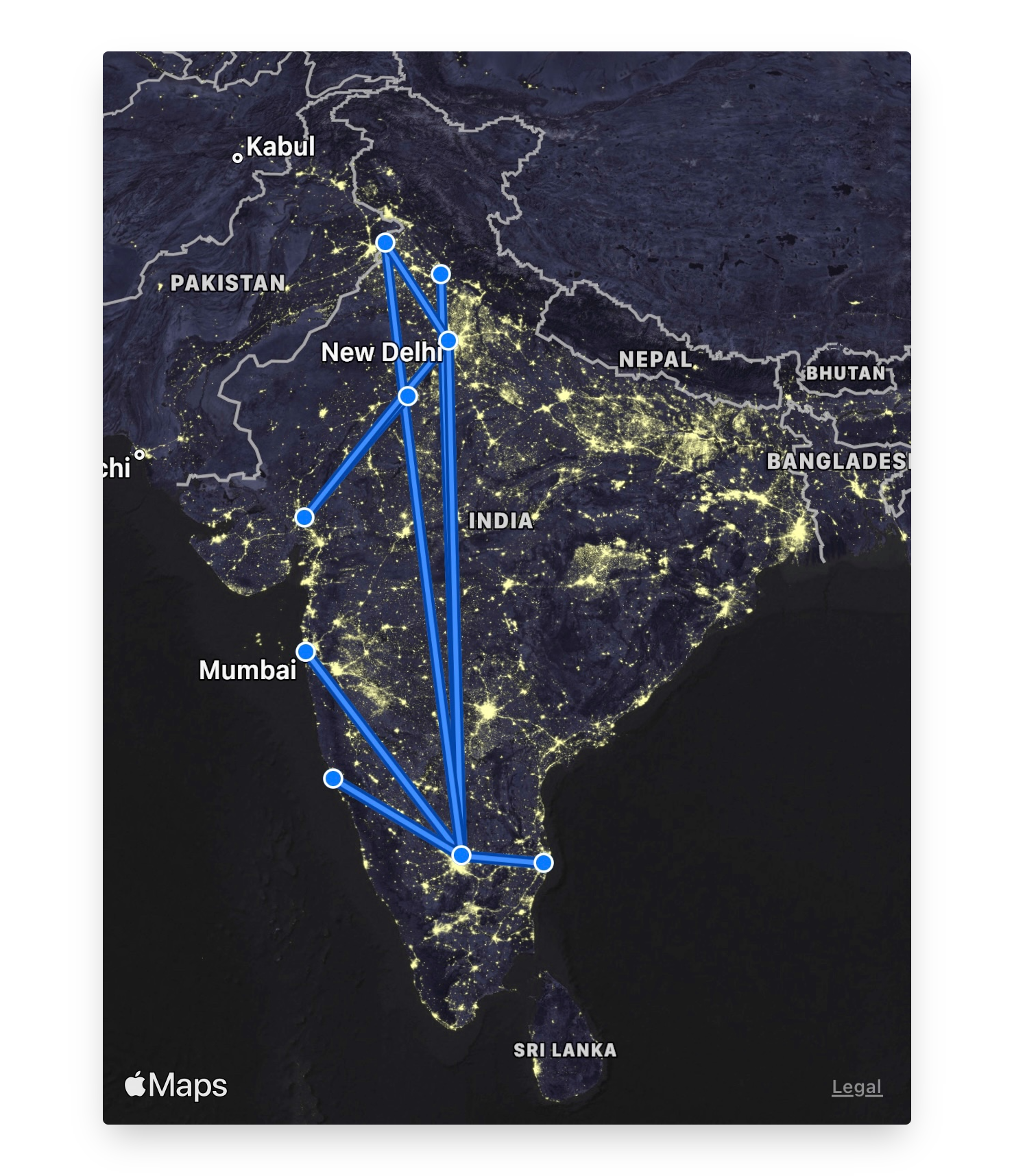 As someone, who has taken more than 20 flights in the last one year, I can attest to the fact that air travel can often be a stressful and hectic experience. From long lines for check-in and security, to hours spent waiting for your luggage at baggage claim!
It's no wonder that I often prefer trains or buses for short trips!
However, a very recent flight that I took from Bangalore to New Delhi last month, gave me such a mesmerising experience, that I do look forward to boarding my next aircraft, again.
28th Jan, 2023
I arrived at the airport a few hours early, after almost crashing Hari's car (🤞🏻) and feeling sleep-deprived, with the hope of catching up on some much-needed rest during the flight. But I was in for a delightful surprise.
From the moment I boarded the plane, I was impressed by the plush seats equipped with Vistara World's entertainment screens, allowing me to relax and sleep during the flight.
But what truly stood out was the flight safety demonstration. Instead of the usual boring instructions, the demonstration was creative and relaxing, showcasing Indian traditions and taking passengers on a journey through India's rich heritage. It was truly delightful and a memorable experience.
Not only did it leave me with a great impression, but it also exceeded my expectations! Here, have a look!
The excitement doesn't end there. Apart from helping me with an aux cable, so that I could use the infotainment system with my headsets, the crew gave me a complimentary meal, even though I hadn't opted for one!
But, here's the best part, After having a refreshing meal, the moment I reached out for a tissue paper and I opened it, It did put up a smile on my face :)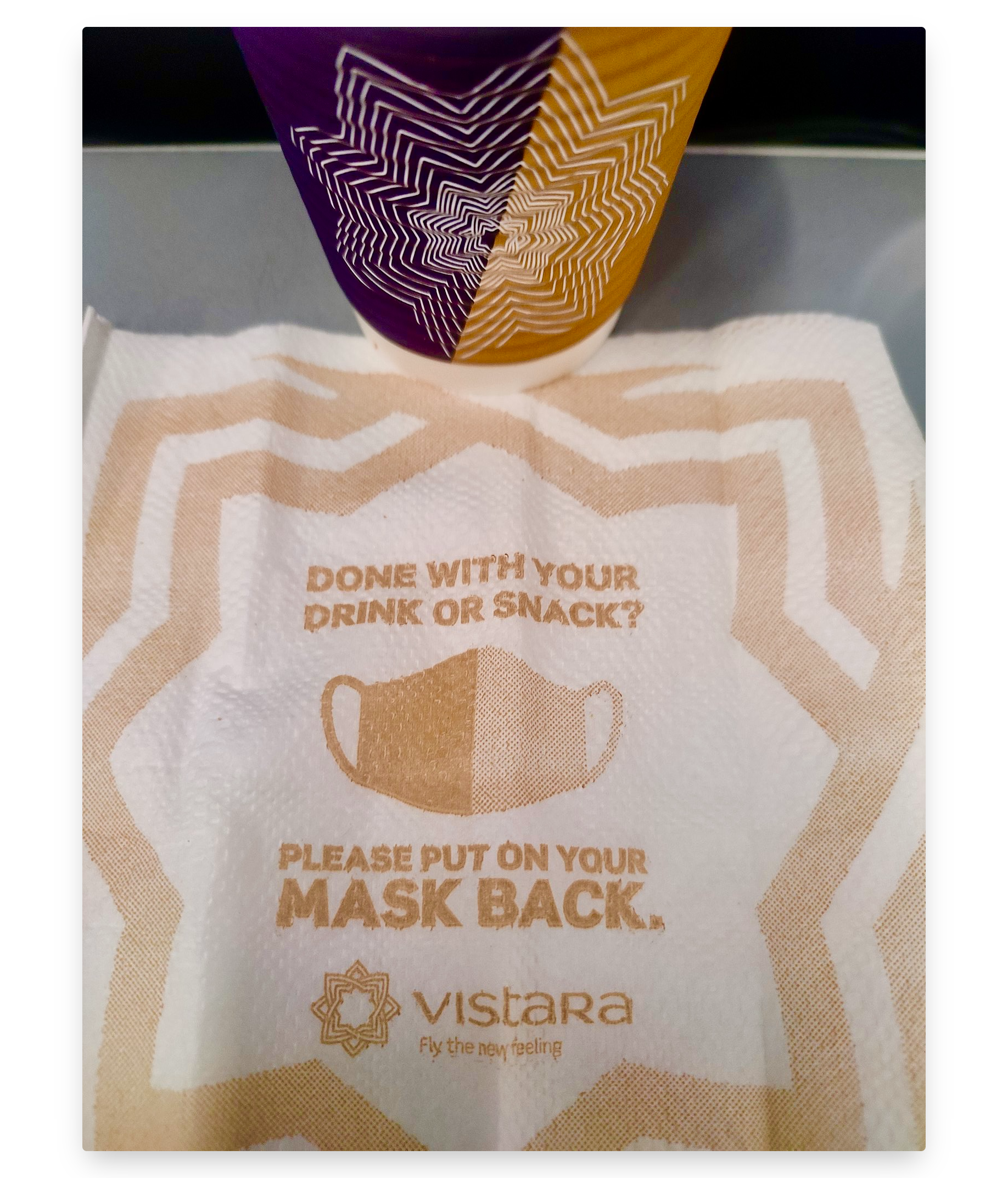 Such a clever, thoughtful and polite way to ask your passengers to follow the rules!
Thanks to all of these experiences, my boring 3-hour flight wasn't boring anymore, instead it was absolutely enjoyable, and I loved the element of surprise! I'm definitely looking forward to fly again with Vistara soon!
---
This helped me draw another important observation.
How just by creating an experience that exceeds expectations, is memorable, and leaves a lasting impression, companies can stand out and provide a delightful customer experience that keeps people coming back for more. That's how you create loyal customers :)
Of course, These customer delight principles don't just apply to in-person experiences,they can also be applied to digital products!
Building products that are delightful, empathetic towards the user, and focused on creating memorable experiences can go a long way in ensuring customer satisfaction and loyalty!
---
So, What are some of the most delightful experiences you've had in a while? :)